Portfolio
Here, you can see some of our most recent pieces of engraving. A portfolio of hand and machine engraved inscriptions for both personal and corporate customers.
The items we engrave are extremely varied with inscriptions to match. Each has a story attached and its own personalised message. Sometimes an inscription is poignant and sentimental. Other times, celebratory. An item can be a gift or memento. Or perhaps it marks an anniversary or event. But whatever the item. Whatever the inscription, it is something unique. And made extra special through the beauty of words.
This portfolio showcases only a small selection of our most recent work. If you've been inspired by it or perhaps already have something in mind that you'd love us to engrave, please get in touch. And let us capture the beauty of words for you.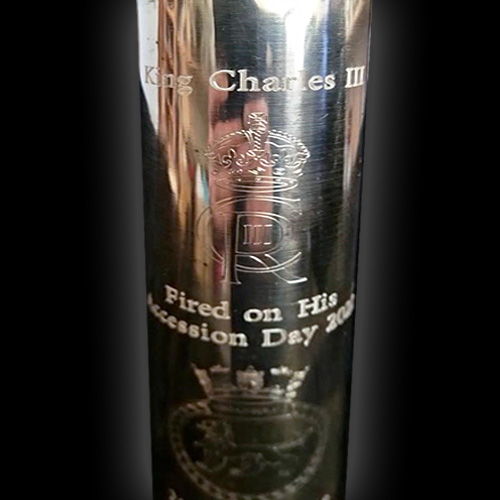 Brass shell used in 21 gun salute during the accession of King Charles III. Machine engraved depicting his crest.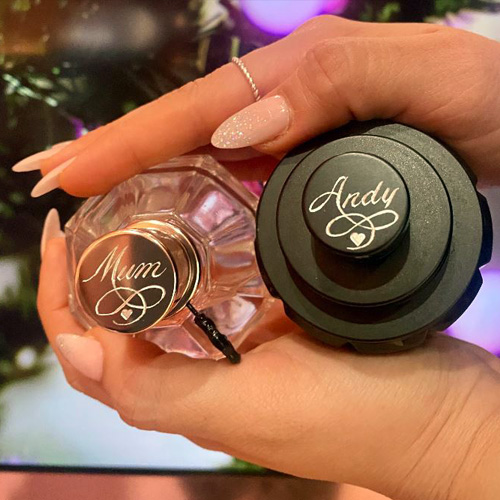 Viktor & Rolf Fragrances with hand inscriptions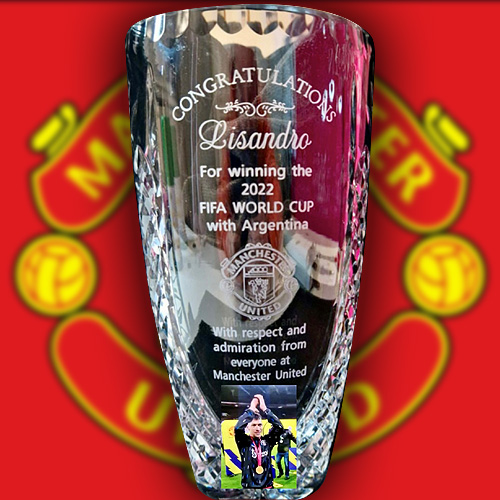 Bespoke crystal vase for Manchester United, presented to Lisandro Martinez, marking his World Cup victory with Argentina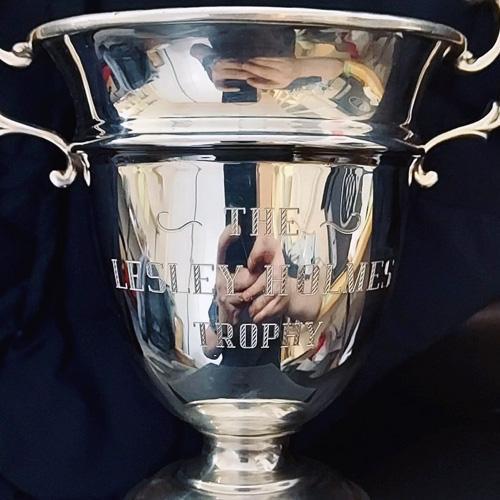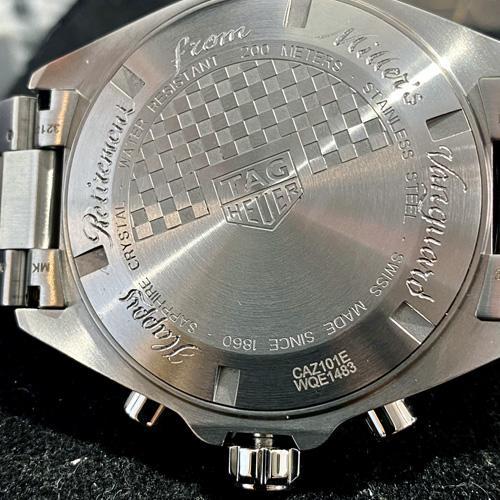 Hand engraved TAG Heuer watch back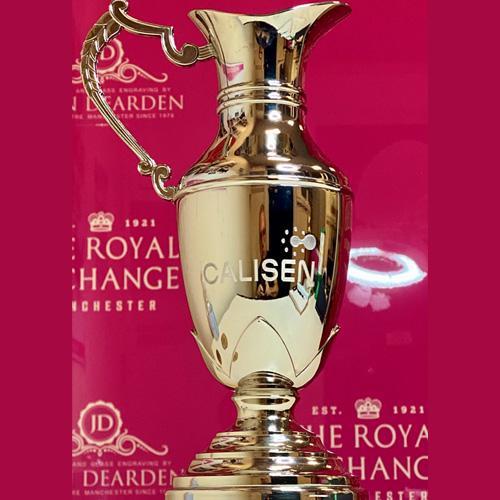 Machine engraved corporate jug trophy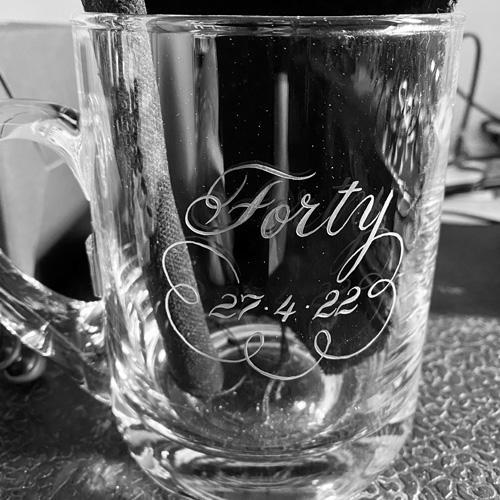 Hand engraved crystal tankard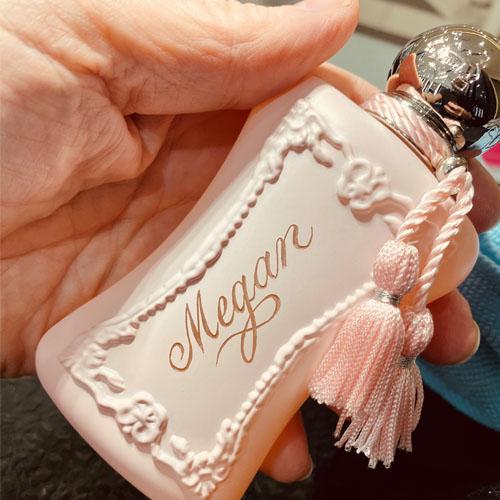 Hand engraved bottle of Parfum de Marly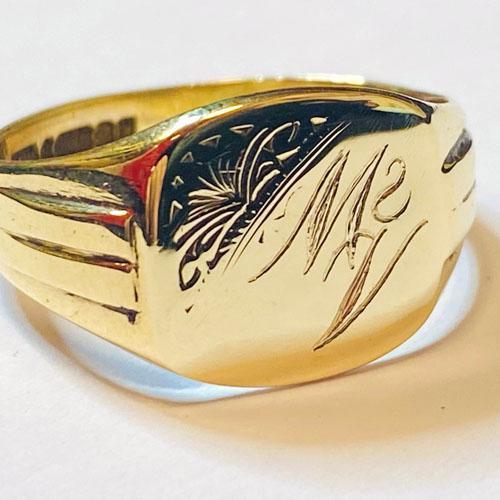 Hand engraved monogram on gold signet ring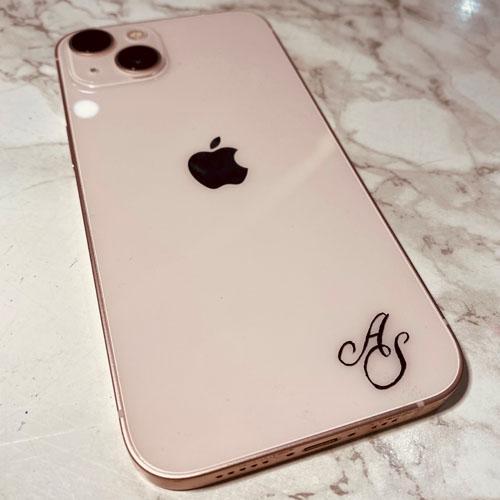 Hand inscribed monogram on iPhone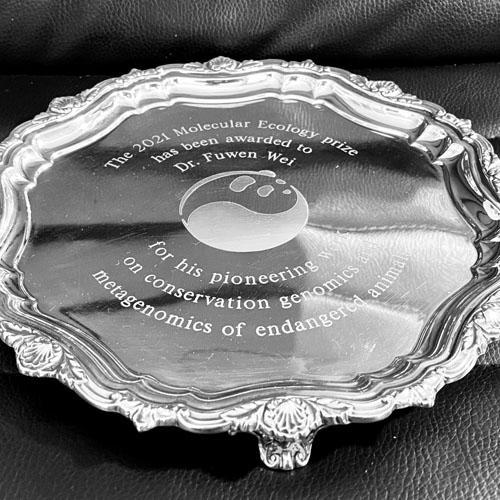 Machine inscription on vintage sterling silver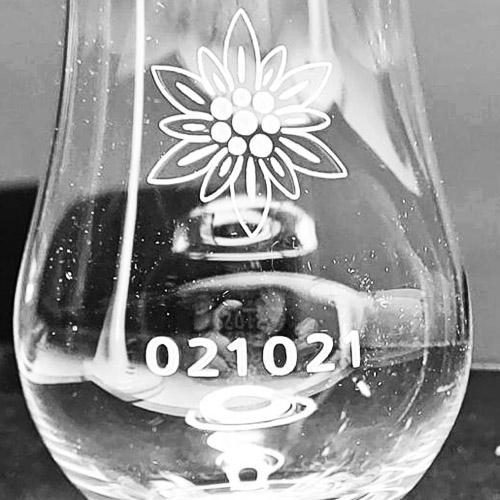 Machine engraved whisky glass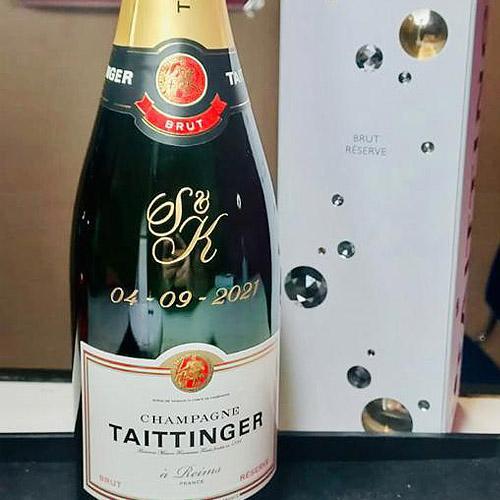 Machine engraved bottle of Champagne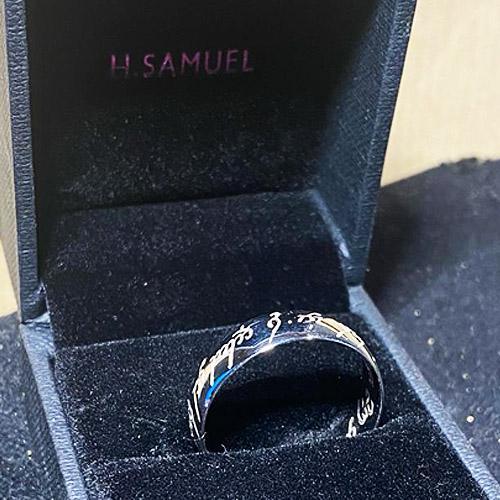 Hand engraved Lord of the Rings wedding band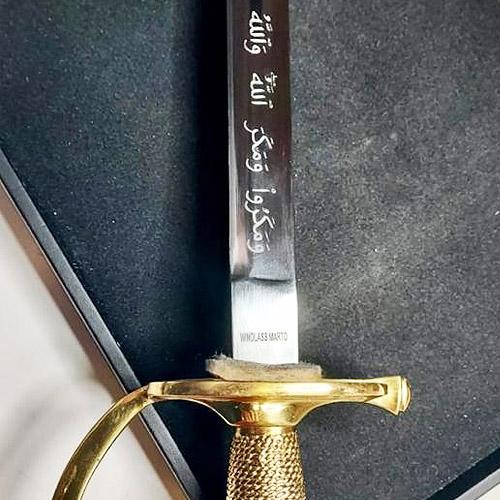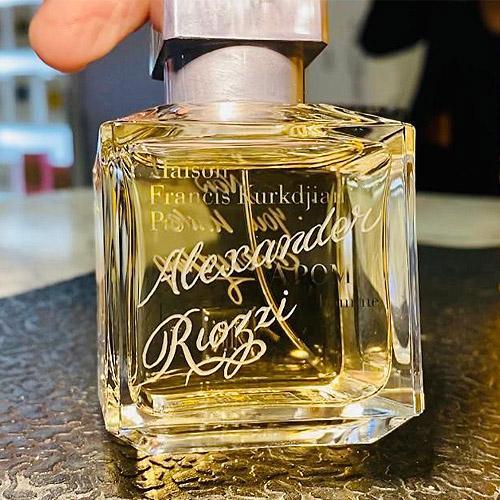 Hand engraved bottle of Parfum Francis Kurkdjian
Machine engraved stainless steel corporate work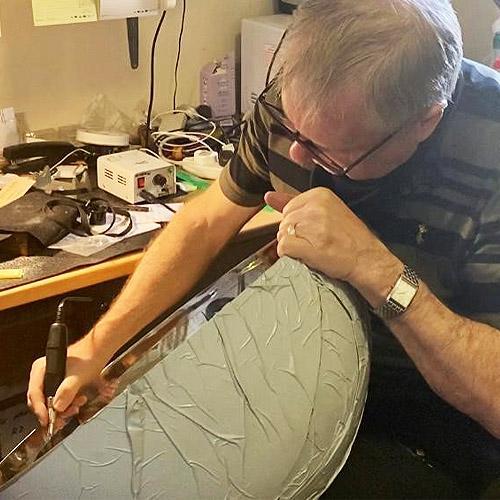 Working on large stainless steel Champagne Bowl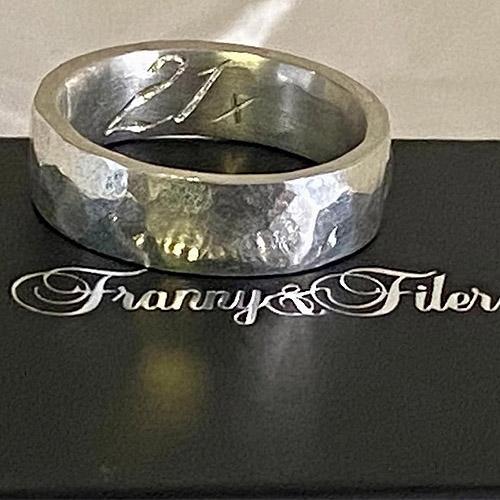 Hand engraved silver ring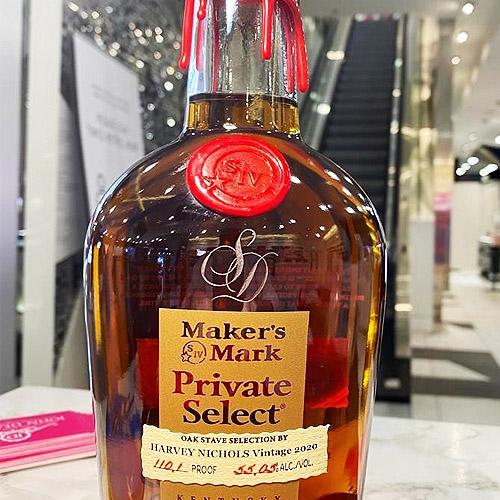 Hand engraved monogram at in-store event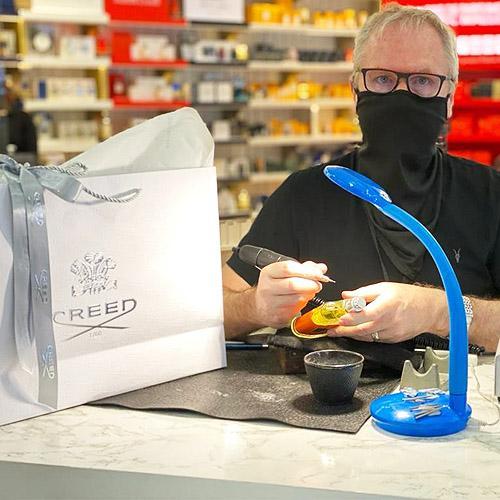 Complimentary engraving at Harvey Nichols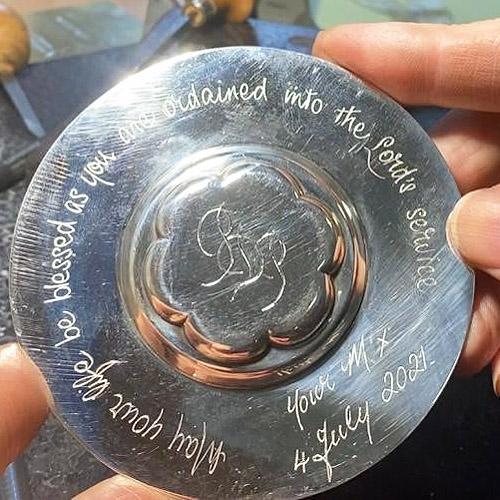 Hand engraved inscription on reverse of silver tray