About
1969 was when I first became fascinated with handwriting at school. It's also when I began to study calligraphy, copperplate and monograms.
But I only took this newfound interest a stage further when a friend suggested I bought some engraving equipment advertised in Exchange and Mart (the equivalent to eBay back in the day) And because drumming was another passion of mine, the first object I practiced on was the chromed rim of a drum.
Engraving glassware duly followed. This in turn led to my first commercial work, glassware and metal engraving for the customers of Worsley Hall Garden Centre – now The RHS Garden, Bridgewater.
In 1978, I established the engraving business at Kendals, now House of Fraser. And it was on a piece of silverware that I first professionally engraved someone's handwriting. On the lid of a silver cigarette case, I engraved the words 'Just in Case' in my customer's own hand, and since then the engraving of handwriting has become very popular.
Monograms in traditional script are probably my favourite discipline. Initial letters intertwined and tastefully positioned on a Champagne bottle or piece of jewellery for example are now a firm favourite with customers old and new.
For me, engraving is a way of life, and the reaction of a happy customer is beyond compare.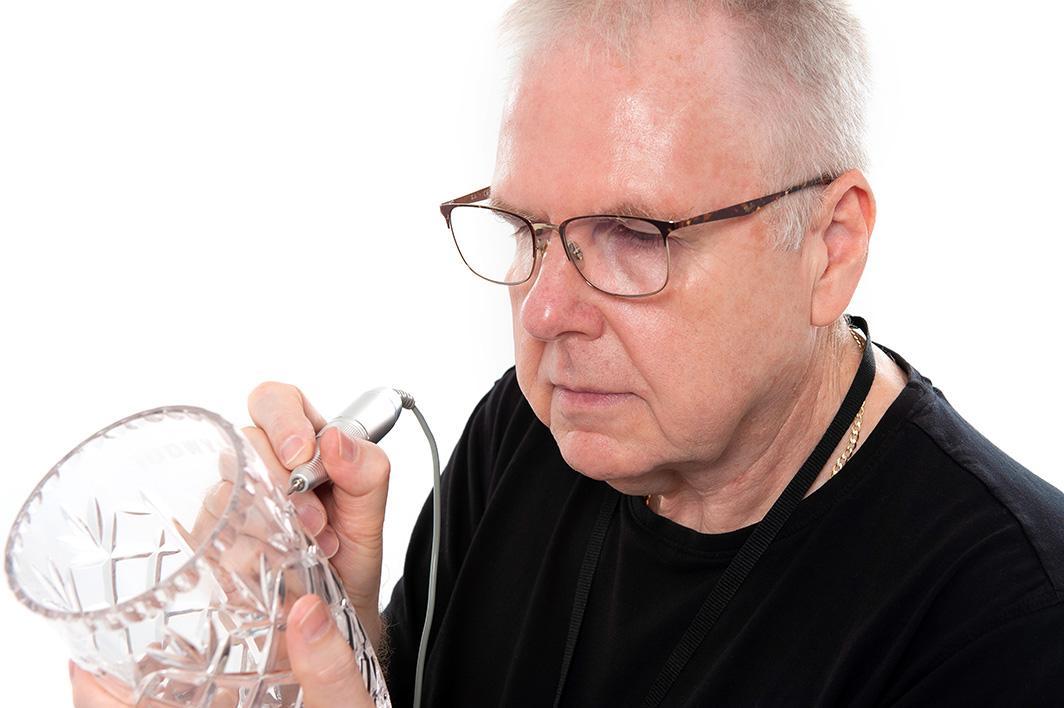 When I'm not engraving in our Manchester workshop or at my home in Southport, I enjoy running, albeit more of a "Dad run" in my case! But with its magnificent views, Southport is a truly wonderful part of the world in which to do it. And running along this bracing stretch of coastline is the perfect way to blow away the cobwebs.
I also enjoy family life, the great outdoors, driving, swimming and support Rawtenstall NSPCC.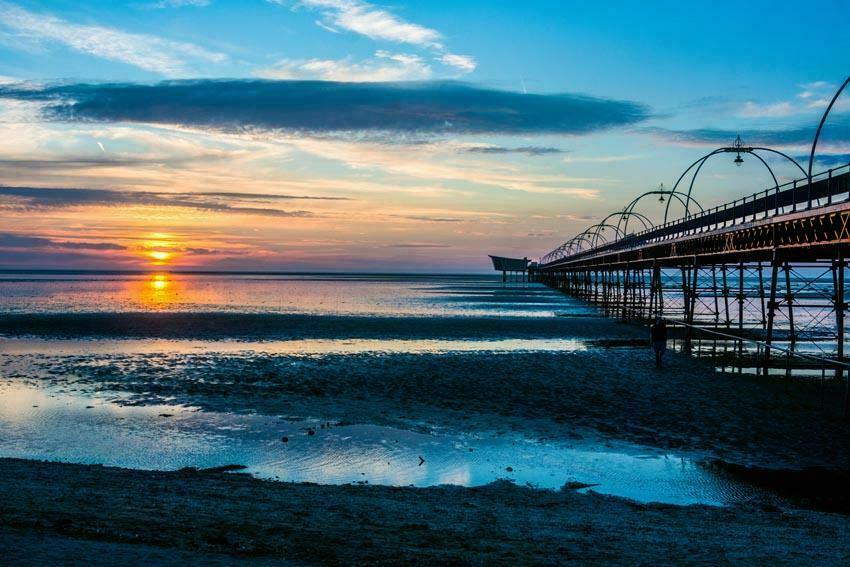 The ironwork structure of Southport pier at sunset